Simplify Your Complexity
Creating production schedules is a challenging manual task: accounting for machine cycle times, routing, labor, materials, tools, inventory and multi-level bills of materials exhausts the human planner. Unlike Excel spreadsheets or traditional scheduling tools, Kinta enables you to master your factory's complexity and surpass your operational goals.
The Advantage of AI Schedules
| | Legacy Scheduling Tools | Kinta Scheduling Platform |
| --- | --- | --- |
| | Takes hours to schedule and reschedule | |
| | Simplified, rigid factory models | Detailed, up-to-date factory model |
| | Unconstrained and infeasible schedules | Actionable and accurate schedules |
| | Restricted to limited historical data | Structured and automatic live data feeds |
How Our Algorithm Works
Our proprietary AI algorithms combines next-generation Reinforcement Learning and traditional Linear Programming to generate optimized schedules specific to your facility. The Kinta platform generates a digital twin of your facility to provide an optimized simulation of your factory operations.
Kinta schedules and reschedules in minutes instead of hours, enabling you to win the day, every day even in the face of supply chain disruptions. 
You can read more about Kinta's algorithms on our blog.
How Data Integration Works
To ensure a live data connection, Kinta provides integration services into your preferred data systems. Our connectors unify data from your ERP, MES, databases and Industry 4.0 tools to create a digital twin model of your factory.
Two-way integrations provide end-to-end visibility across your supply chain for a closed-loop factory scheduling process.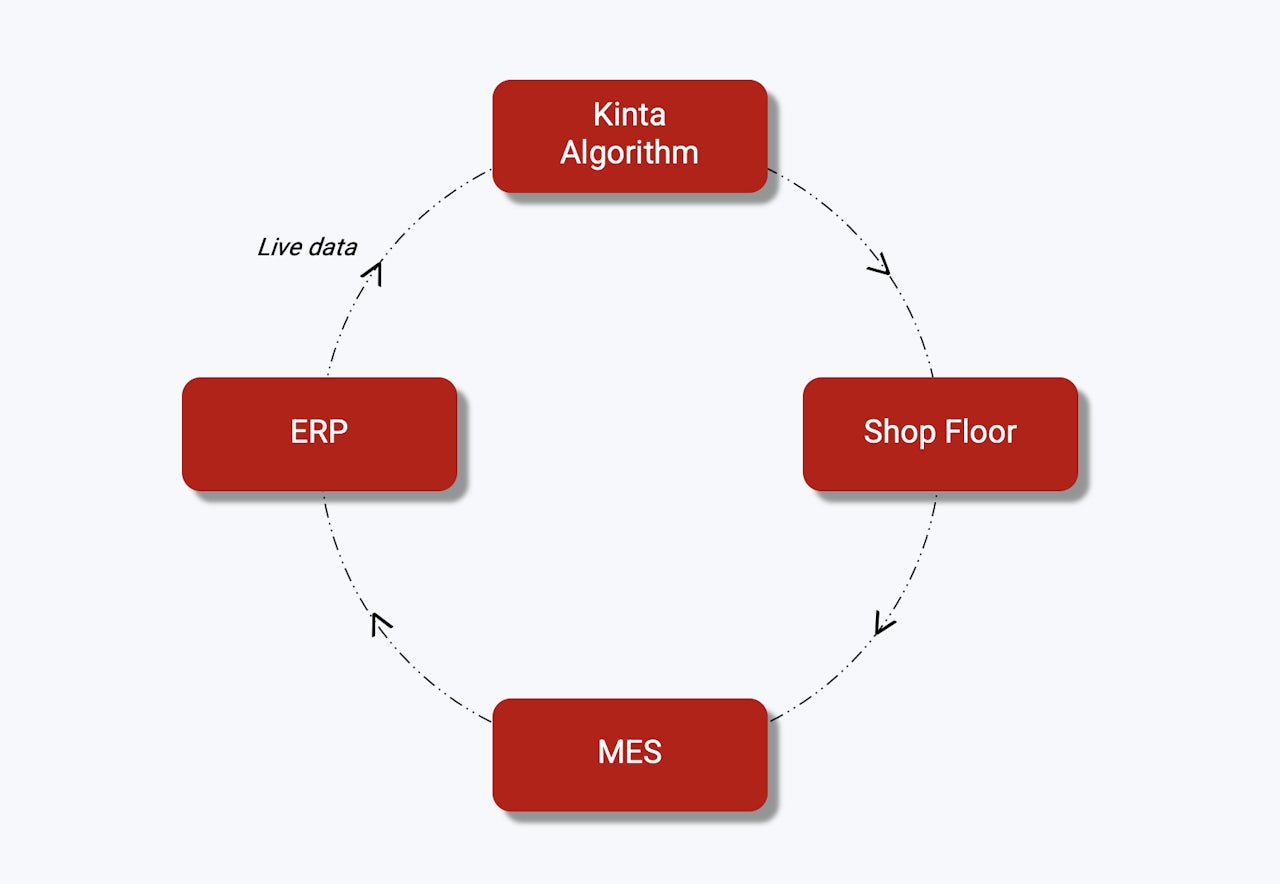 How Analytics Works
Kinta empowers production planners with a customizable set of reporting and data visualization tools, allowing users to solve bottlenecks early and to prioritize the right orders with the right materials, at the right time.You can monitor your business critical KPIs with Kinta's built-in dashboards, or push the data directly into your BI tools via an API.
Live, actionable analytics supports visibility and collaboration across all levels of your organization.
Example order lateness report

Example optimized schedule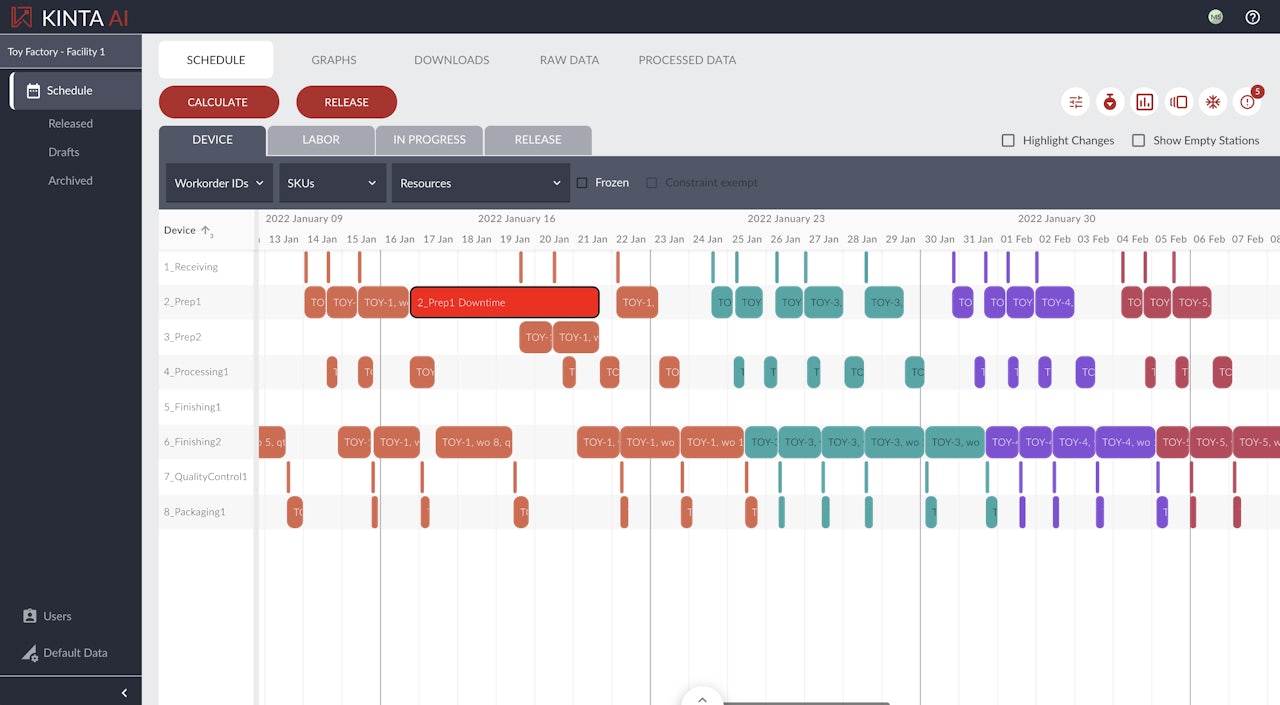 Graph showing total inventory

Graph showing silo inventory

Example order lateness report

Example optimized schedule