We love complexity
Planning for machines, routing, labor, materials, tools, inventory, and other moving parts is too complex to solve by tinkering in a spreadsheet or with a linear programming tool.
Kinta helps manufacturers conquer the complexity of the modern factory.
Our platform allows you to
Generate new plans instantly in response to new orders, downed machines, or logistics disruptions
Free production planners from repetitive, error-prone planning tasks
Analyze scenarios via a high-fidelity simulation of your factory
Measure factory floor operations against business goals
Build supply chain resilience through lean resource utilization
How our algorithm works
Our proprietary AI algorithm combines next-generation Reinforcement Learning and traditional Linear Programming to efficiently find solutions. It simulates production in a digital model of your factory, optimizing a schedule against a configurable objective function.
By rapidly producing detailed, optimized schedules, Kinta's AI solution is uniquely designed to help modern manufacturers excel in real time operations.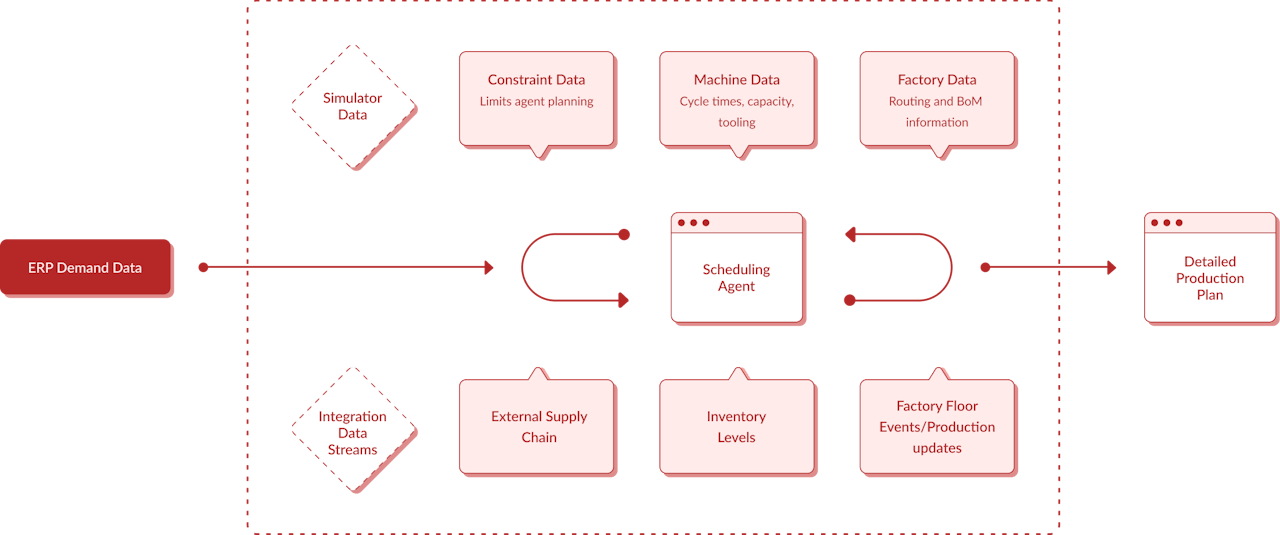 How integration works
Our connectors unify data from your ERP, MES, and Industry 4.0 tools to maintain a detailed model of your factory. To configure your data connectors, Kinta can provide integration services or support your preferred system integrators.
Two-way integrations digitize your factory floor and fit seamlessly into your operations.

How reporting works
Our platform offers a growing set of reporting and visualization tools, allowing production planners to identify bottlenecks early, make sure orders get delivered on time, and achieve lean production benchmarks.
Reports are generated dynamically on reschedule. They can be easily shared and piped into your data systems to reduce communication overhead.
Detailed, up-to-date reports help you gain control of factory floor resources.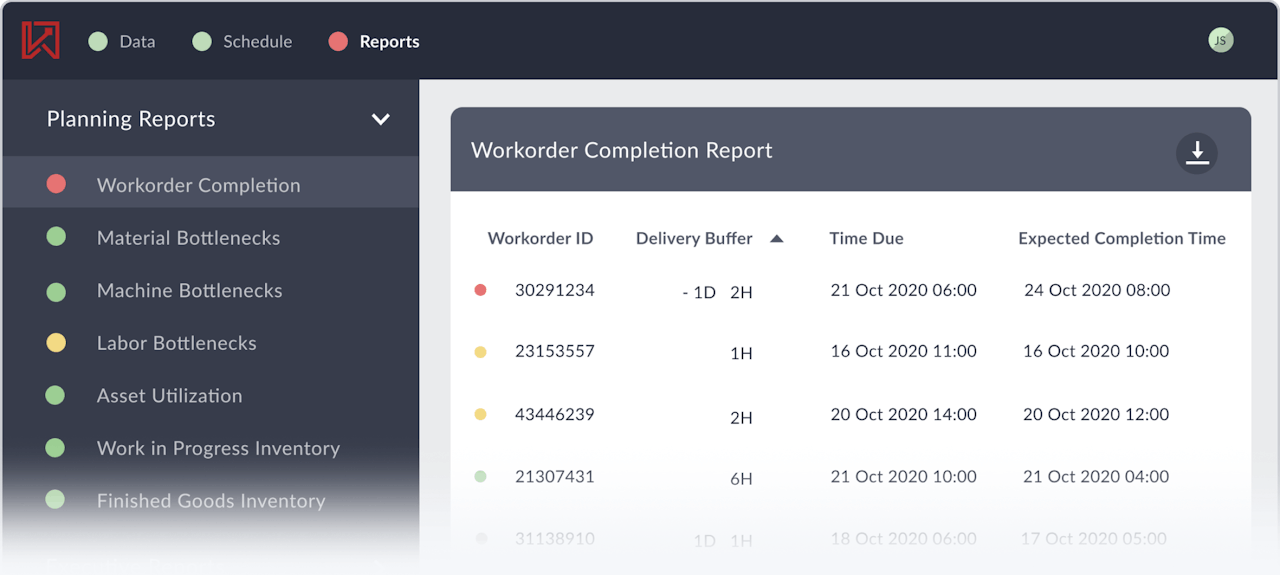 | | Legacy software | Kinta |
| --- | --- | --- |
| | > 1 day to run, making rescheduling during production impossible | < 10 min for a standard planning period |
| | Simplified, rigid factory model producing impracticable schedules | Detailed, up-to date factory model producing actionable schedules |
| | Restricted to operating from a limited set of ERP data | Structured, automated ingestion from multiple sources, supporting your digitization strategy |