Unlock Your Factory's Full Potential
AI-powered schedules are the key to smart manufacturing.
Increase your machine utilization by 25%
Decrease your setup times by 45%
Increase your on-time delivery by 14%
Decrease your throughput variance by 80%
Decrease your changeover times by 21%
Increase your machine utilization by 25%
Decrease your setup times by 45%
View case studies
Trusted by
Fortune 500 industrial
World's largest chemical producer
World's largest ATM manufacturer
Win the Day, Every Day
Replace Excel for good with a truly interactive digital twin. Discover the speed and flexibility of AI-powered scheduling. Intelligent algorithms optimize for your specific business needs, saving hours of time spent creating and modifying schedules.
Learn More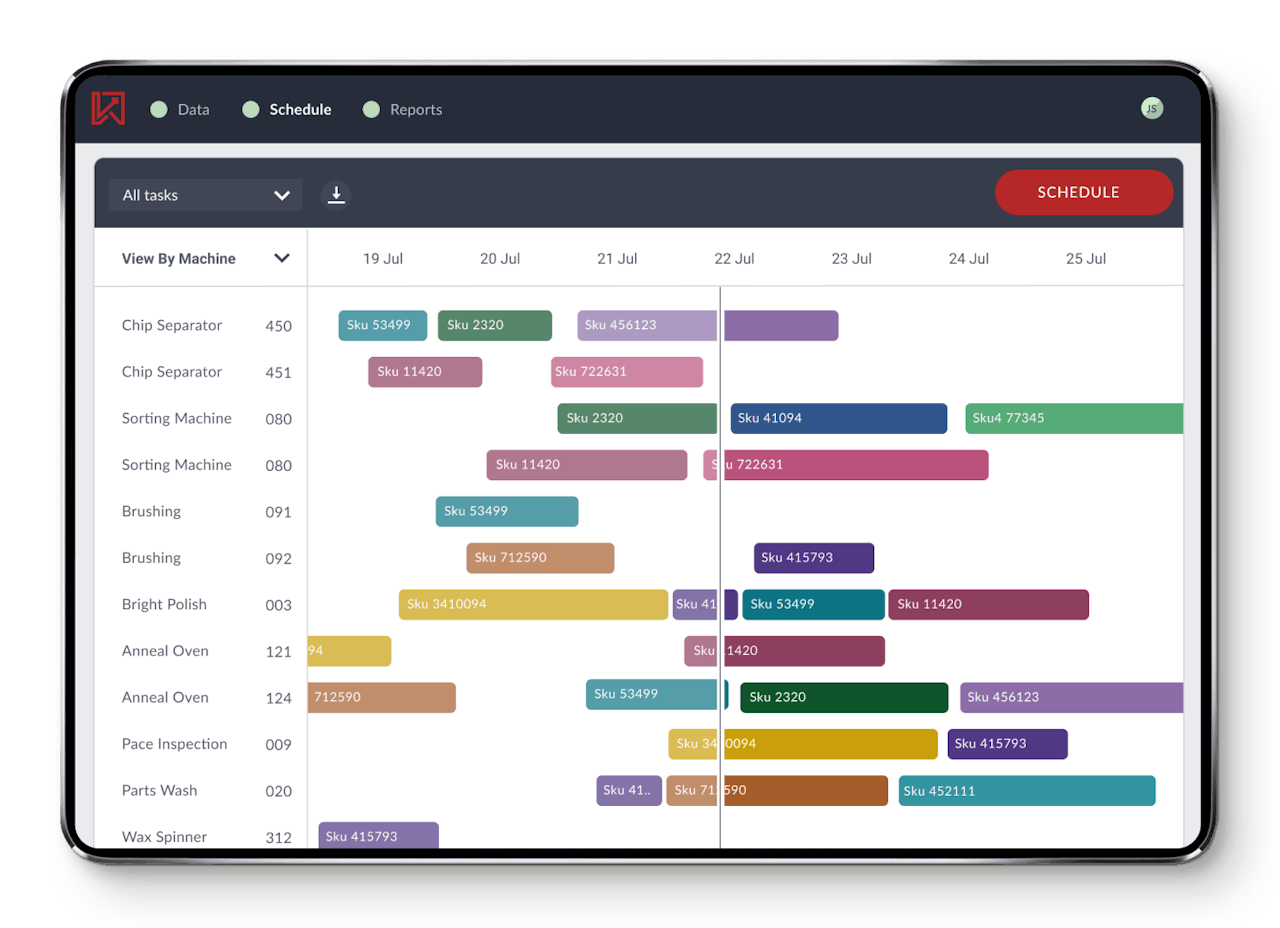 Integrate and Automate
Wherever you are on your digital transformation journey, Kinta will help you integrate your data from spreadsheets, an ERP, MES or other systems. Let Kinta do the heavy lifting of job shop scheduling automatically and algorithmically, so your team can focus on executing on the shop floor.
Learn More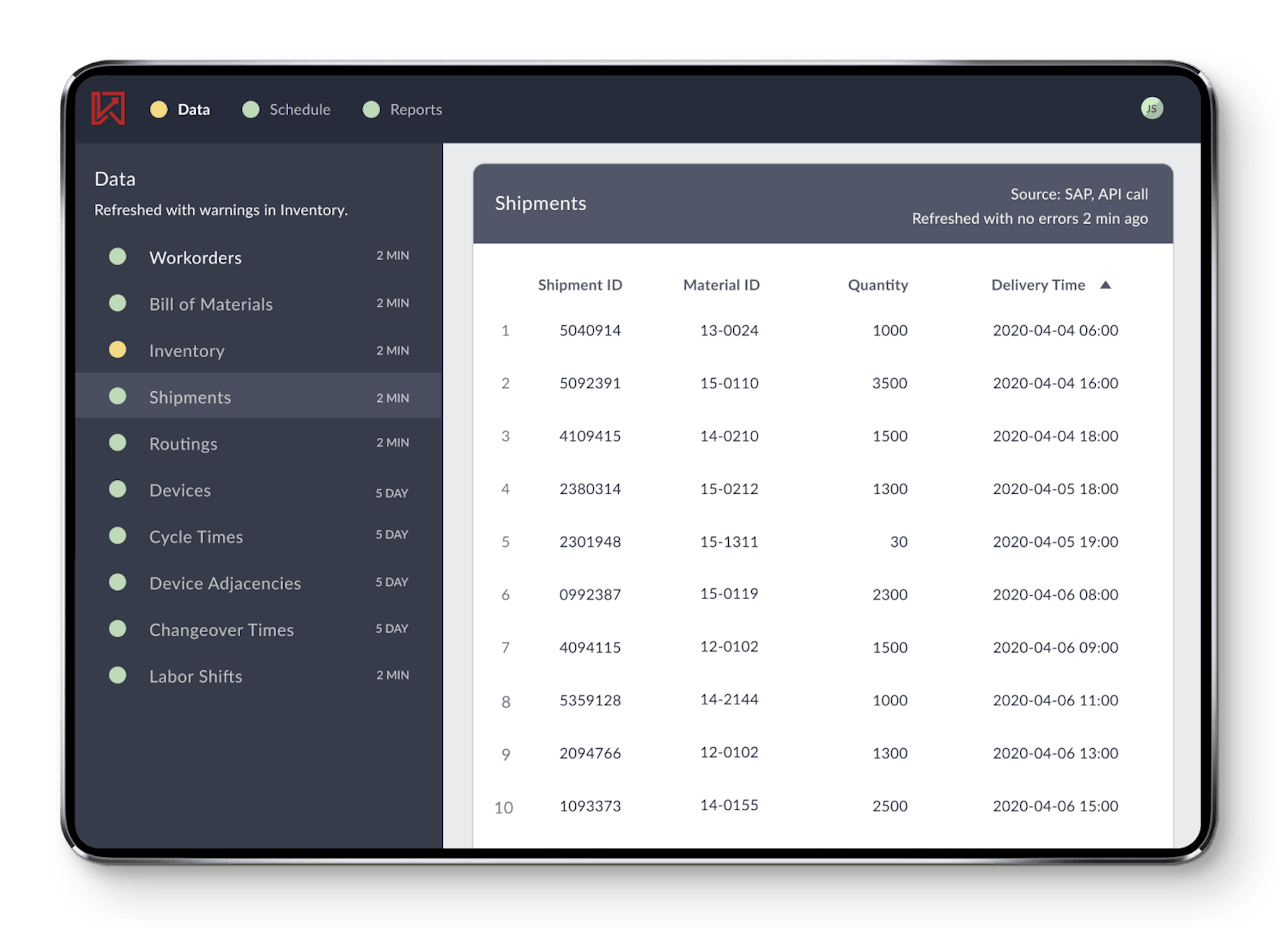 From Analytics to Action
Suspect a bottleneck on your shop floor? Unsure how best to allocate your limited labor for the day? Kinta continuously learns about your factory and provides analytics to make your operations focused and effective.
Learn More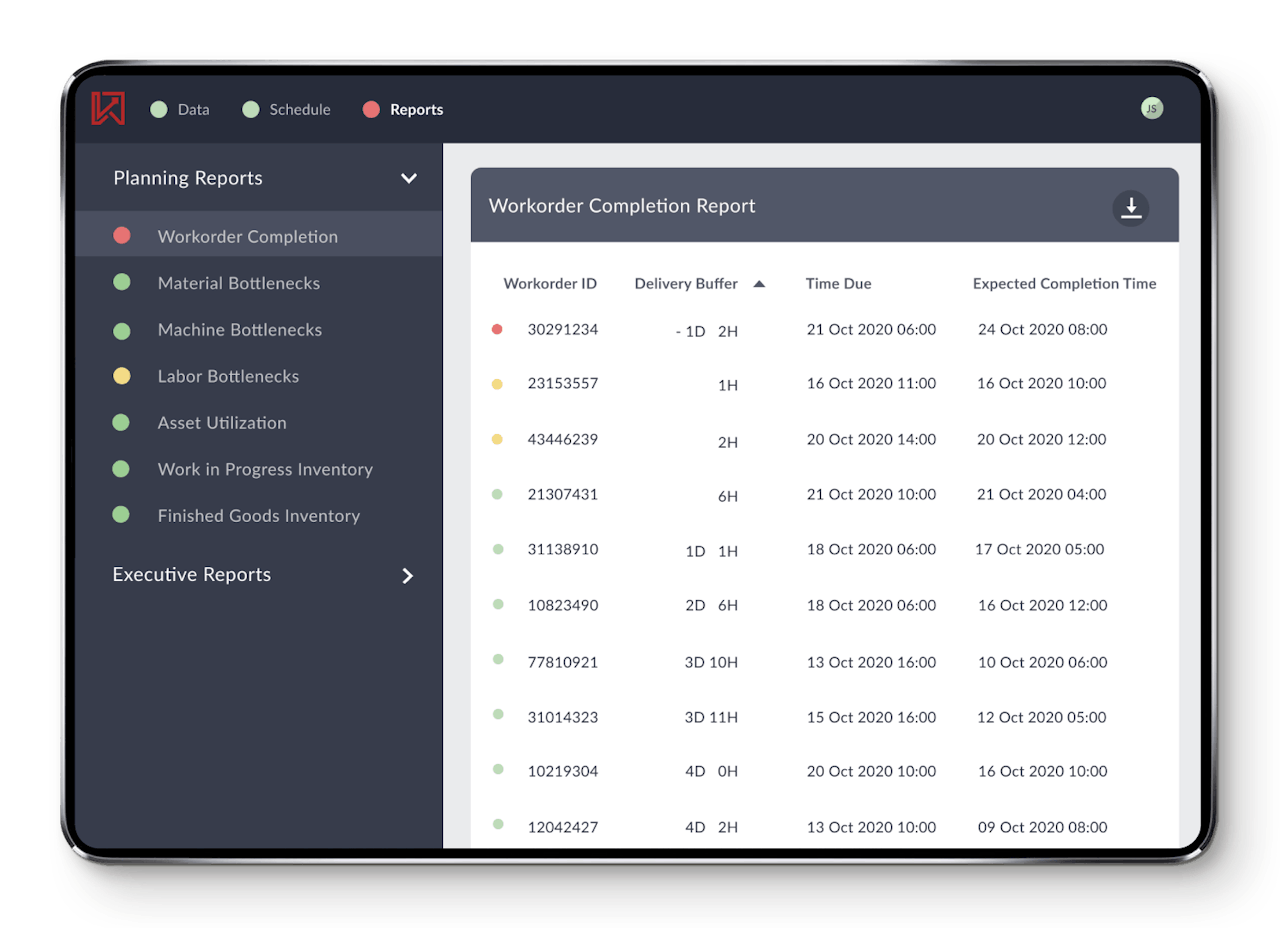 Kinta's technology is exciting for any manufacturer who is serious about Industry 4.0. We look forward to rolling out Kinta's tools to our factories globally.
Kinta is a dedicated company, which puts themselves into the customer's shoes. They have a novel AI technology for quick and sustainable results.